Featured Shows
Join singer and yogi host, Bari Koral and her sidekick Dred as they ignite kids imaginations through music, yoga moves and pure fascination.
Join singer and yogi host, Bari Koral and her sidekick Dred as they ignite kids imaginations through music, yoga moves and pure fascination.
The Juice is a live lifestyle audience talk show squeezing in a fast-paced mix of celebrity guests, pop culture headlines, food, fitness, fashion, beauty, health, and more! From meal makeovers to simple secrets to dropping a dress size and looking ten years younger, The Juice is a fun-filled hour that gives viewers the tools to transform their lives.
In this inspiring new series, viewers nominate friends and family who need a makeover into a healthier and happier lifestyle. Host Purva Bedi and her team of experts help participants tackle what is standing in their way– from diets, wardrobes, exercise, clutter and more – women are challenged to restore balance in their lives and become their best selves.
Health Soup takes a fun, lighthearted look at the biggest health and wellness trends making headlines. Shot on location, the show takes viewers on a wild ride, giving them a VIP all-access pass to popular fitness classes, med spas, healthy eateries and more! Plus, viewers get a chance test their Health IQ by playing along with interactive games and quizzes. Tune in every Wednesday at 9 pm ET and get your health on!
Healthy foods expert, Chef Danny Boome takes viewers on a culinary adventure in search of the best and healthiest restaurants in America.
Fit, Famous & Fabulous goes one-on-one with today's hottest, healthiest and fittest movie stars, supermodels and athletes. Hosted by actress, model and fitness lifestyle expert Adrienne Janic, this series offers an inside scoop on the best workouts, diets and beauty regimens that keep stars looking and feeling their best.
BollyBlast is a Bollywood dance workout with health and fitness expert Hemalayaa Behl that will transform your mind, body and spirit.  Through this east meets west format, learn Indian dance technique, posture, hand gestures and expressions.
We could all use a personal life guru, someone to help keep us feeling great. Meet Yogi Cameron, former super model and celebrity fave, turned ayurvedic healer and yoga master. In each episode of this engaging reality series, Yogi Cam takes on a new client challenged by a health issue. Using Ayurveda, a 5,000 year-old-system of medicine and healing, Yogi gets to the root of their problem and on the road to wellness.
The Lisa Oz Show is committed to exploring life's everyday issues, answering questions and providing guidance for its viewers.  Lisa will empower others to live well, and no topic is off-limits to her celebrity, expert and real-life guests. 
Sadie Nardini brings her down-to-earth yoga tips and centered-living tools to a yoga series like no other. She combines alignment tips, solutions for common ailments, nutrition tips and action steps to bring the yoga lifestyle to everyday living.
Registered holistic nutritionist, health educator and culinary consultant Peggy Kotsopoulos whips up healthy and delicious dishes that are both good … and good-for-you! Whether it's Pumpkin Mousse or her famous Mediterranean Quinoa Salad, Peggy has the recipe for what ails you!
Certified Jivamukti Yoga teacher Jai Sugrim combines physical asana practice with a master class in understanding the origins of every pose, movement, breathing technique, meditative focus, nutritional habit and thought process
Nirmala's Spice World is a culinary adventure that takes the viewer into a world of exotic spices from around the globe. Nirmala Narine opens her spice cabinet to reveal ancient secrets of spices that for generations have transformed plain dishes into unique and flavorful experiences. Each episode is dedicated to a single spice, and Nirmala shares recipes highlighting their exotic flavor and their curative properties. With an Ayurvedic approach, she unveils the secrets of spices that not only flavor your food, but may also heal your body and mind.
Living Top 10 is a countdown show celebrating the very best in the world of health and wellness. Today's best and brightest healthy lifestyle gurus, nutrition experts, fitness mavens, doctors and the occasional dose of comic relief join forces to entertain and inform viewers, giving insight and advice on living a healthier life.
In Workout From Within, behavioral health and fitness expert Jeff Halevy and his guests share the secrets of staying in to work out, while Jeff inspires viewers to live a healthier life from the inside out.
Explorer Nathan LeRoy takes us on globetrotting adventure in search of the world's most fascinating organic farming techniques, medicinal plants and unique foods to keep us healthy.
A lifestyle-oriented talk show starring Julieanna Hever, M.S., R.D., C.P.T., an author and advocate of the benefits of following a whole food, plant-based diet. Julieanna will share insider information with her viewers on such everyday topics as "getting your kids to eat better" and "treating menopause" to "rekindling the spark in your marriage" and "getting back in shape for your high school reunion."
We all love our pets. They're good listeners, great company, and they never judge us. So we want to give them the very best care—naturally! From acupuncture to nutrition to homeopathic vaccination, explore the vast world of holistic pet care with guidance from a variety of veterinarians and experts. Holistic healing– it's not just for humans.
Got Zen? will help you get your day started with daily relaxation techniques for the mind, body, and spirit. Host Bex and her special guests will share their expertise and philosophies that will help you find find peace, tranquility and happiness.
Our mothers and grandmothers have been telling us all our lives: beauty is more than skin deep. Now Roni Proter proves it by showing us how to be beautiful, naturally, as she explores healthy alternatives in the world of beauty, fashion and fitness.
Yoga can be a revitalizing, life-changing experience…and yes, sometimes a frustrating experiment in human pretzel-making! Good thing Yoga master Kurt Johnson not only knows the fundamentals of this ancient practice, he knows how to make it good-for-you fun. Known for his innovative work with professional athletes, Kurt's easy-to-follow routines will have you at "ohm."
We put in a lot of effort to look beautiful, but it's not always effective. Sometimes too much makeup is applied or too much money is spent. "Naturally Beautiful" will change that by helping you naturally achieve the beauty that is right for you!
Take a fascinating peek inside the body, as Dr. Keller Wortham shows us what happens next as we react to the foods, stressors and stimuli we experience every day. You may just kick some of those unhealthy habits after all.
No one knows nutrition-packed Asian cuisine like Iron Chef challenger Jet Tila. Let's grab our chopsticks and enjoy the "yum" as Chef Tila demystifies techniques and shares the secret of how to prepare classic Asian dishes.
Follow wild foods expert Sunny Savage through fields, forests—even swamps—in search of delicious, all-natural wild eats. Part travelogue, part cooking show, we'll never go hungry when we're hot on the trail.
We've all seen them at our kids sporting event, the sideline screamer or court side crazy parent. Now Deion Sanders — all-American sports legend and a dad — is on a mission to restore balance to families over-stressed by out-of-control parents hell-bent on raising superstar athletes. When Deion pays a surprise visit, emotions fly.
Looking for a Zen way to transform your body and get killer abs? Pilates from the Inside Out is your ticket to core strength, more flexibility and that much sought after six-pack– with peace of mind and not a whole lot of sweat equity.
Old habits die hard, especially when it comes to a bad diet. Be glad to know that Top Chef alum Andrea Beaman is just as you are. Andrea, a natural foods chef, shares how to break those unhealthy eating routines, shed pounds and boost energy with delicious and easy-to-make meals that will transform your life for the better.
Take your home from design drab to fab and ensure good health at the same time with the ancient Chinese secret of feng shui. We'll show you how to transform your house into a sanctuary of good mood, vitality and productivity… and great design, of course.
Couples therapy with a dash of 'drop and gimme 20!' Fitness trainer, Kurt Chacon, shows us how he stokes the flames of fitness and love by helping couples take that first step—finding an activity they can do together. For our relationships to work out, we might just need to work out.
Chef Ann Gentry introduces us to the new vegetarianism – organic, scrumptious meals that will tempt even the most cynical of carnivores. Follow her step-by-step recipes, with a southern twist, for the ultimate vegetarian gourmet experience.
Who wants to sacrifice sweetness for sanity? Sugar-free and gluten-free dessert chef Kelly Keough lets us in on the secret to satisfying our sweet desires by using natural, healthy alternatives. Indulge yourself without the guilt.
Master herbalist Amanda McQuade-Crawford shares the extraordinary healing properties of common herbs that we can all grow at home. From soothing skin treatments to herbal cold and flu remedies, Amanda brings us the best in over-the-kitchen-counter relief.
Unofficial studies show that kids who play too many video games drive their parents crazy. Fun to Grow On helps you stop the insanity with ideas for great games and activities that will get your kids off the couch and get them moving. Plus, tips for healthy kid-friendly snacks. Unplug and reconnect.
Scents have a way of transporting us on magical journeys. But did you know they can also play a key role in healing our bodies? Master aroma therapist Noelle Katai shares the scent-sational healing properties of essential oils and essences, and how they promote the body's natural ability to balance, heal and maintain itself.
Top Chef alum and natural nutritionist Andrea Beaman is back. This time she shares her infectious enthusiasm for wholesome living by crisscrossing the country in search of healthy spas, rejuvenating treatments and holistic therapies.
From the healthful effects of ordinary coffees and teas, to the powerful properties of yerba mate and fermented drinks, What's Brewing brings us on a fascinating trip into the origins of beverages from around the world.
In What's the Alternative, medical journalist Portland Helmich meets with health experts, psychologists and healing arts practitioners to explore non-traditional techniques for a healthy mind and body.
For thousands of years, acupuncture has been used to treat ailments. But how was it discovered? Who first understood the healing effects of herbs and flowers? The Genesis of Healing takes us back in time for a fascinating look into the origins of holistic and natural remedies and why they work.
Childbirth is one of the most profound experiences in life. And a vast number of women are choosing to feel every moment of it, delivering their babies the way nature intended – without medication or hospitalization. You'll be amazed as we follow real life parents-to-be and their midwives on an incredible, inspiring and sometimes scary 9-month journey to natural childbirth.
Ever had a headache and wondered whether to grab a painkiller or the peppermint oil? Whether to see an acupuncturist or a doctor for your insomnia? Then welcome to Bedside Manor. Serving up practical advice with thought-provoking gusto, two physicians- a conventional one and an alternative- face-off on the best approach to everyday health issues. They'll duke it out, we'll feel better.
Who knew the secret to living well could be as close as our own backyards? From organic gardening to healthful grilling advice to pulse-pounding fitness routines, Backyard Boomers has the inside scoop on outdoor activities for any age.
"Dr. Holly," an acclaimed expert in the field of natural medicine helps viewers break down the myths and misconceptions about health and health related topics – separating facts, fiction and fads.
Kids flying the coop? Let the fun begin. Wellness coach Laura Lewis shares tactics and tips on eating healthy, keeping fit and recharging our passion.
Grab that box of crayons, creative expression can have a remarkable healing effect on our physical and emotional well-being. This docu-series recounts the true-life experiences of people coping with serious health issues who have discovered the incredible healing power of their own artistic expression.
WHAT'S ON TV
Fit Famous & Fabulous
10:00PM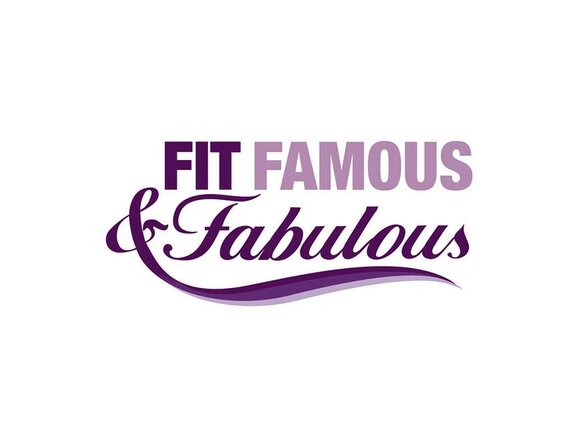 Fit Famous & Fabulous
10:30PM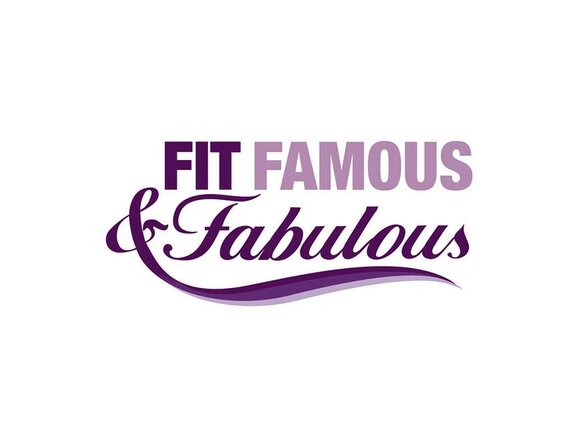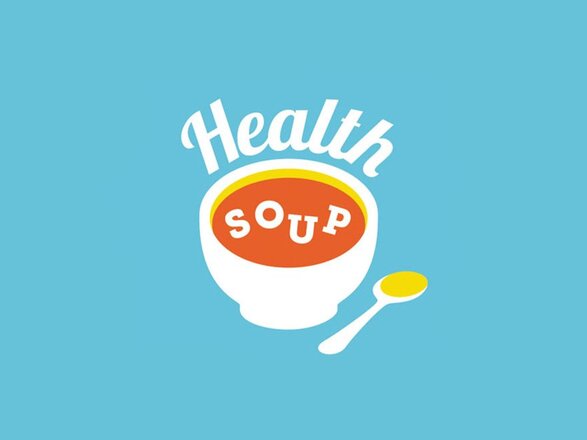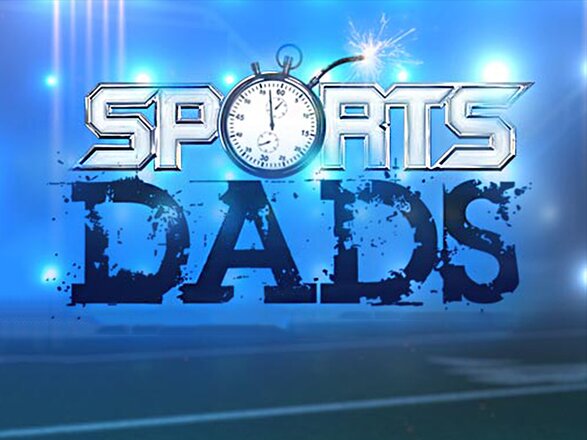 Fit Famous & Fabulous
12:00AM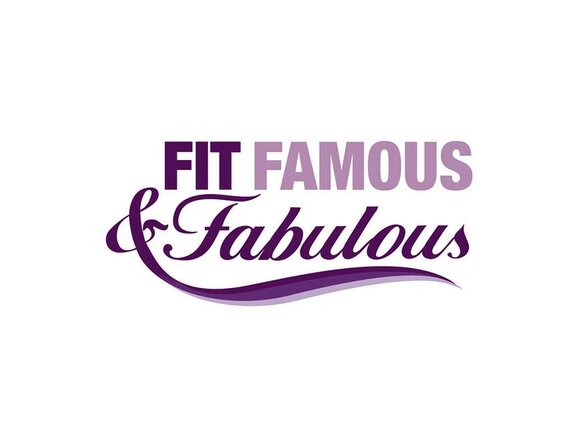 Fit Famous & Fabulous
12:30AM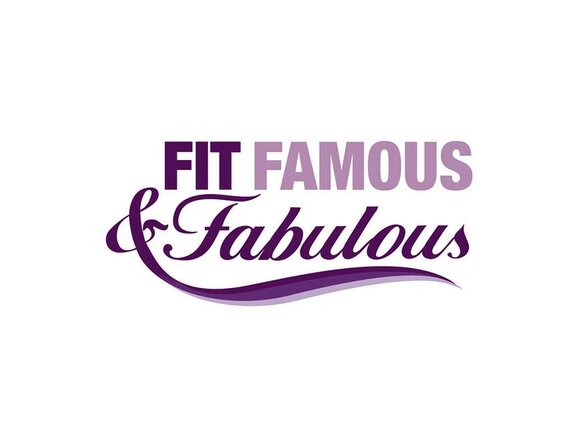 Good Food America
02:00AM
Good Food America
02:30AM
Yoga Sutra Now With Jai Sugrim
06:00AM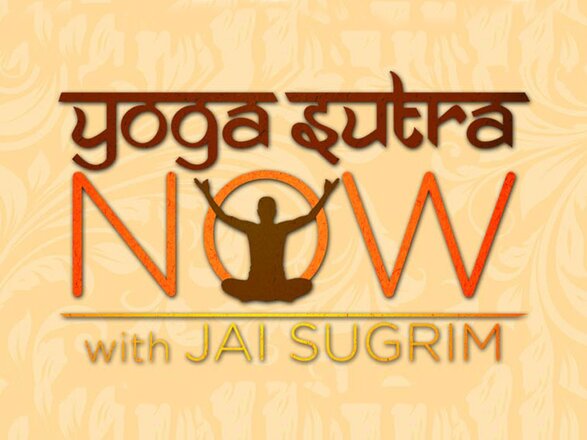 Yoga Sutra Now With Jai Sugrim
06:30AM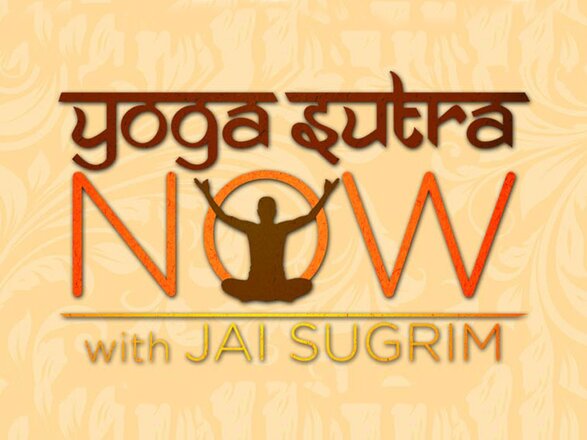 Workout From Within With Jeff Halevy
08:00AM
Yoga Sutra Now With Jai Sugrim
09:00AM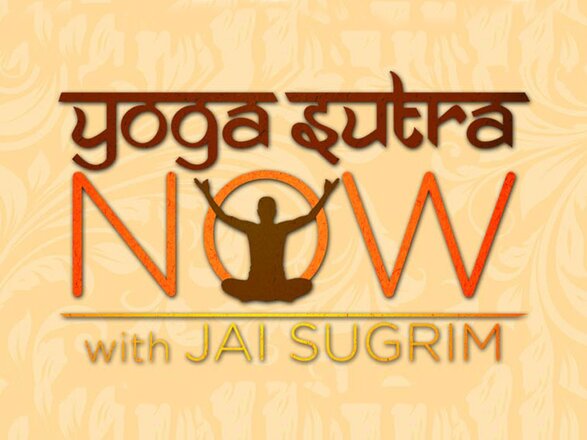 Yoga Sutra Now With Jai Sugrim
09:30AM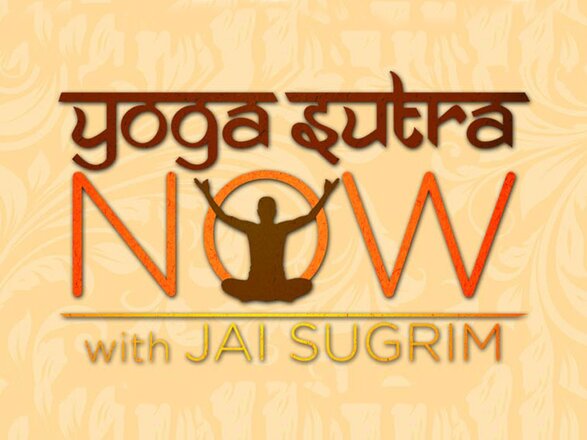 Nirmala's Spice World
11:00AM
Peggy K's Kitchen Cures
11:30AM
Naturally Delicious
12:00PM
Naturally Delicious
12:30PM
What Happens Next?
02:00PM
What Happens Next?
02:30PM
What Happens Next?
03:00PM
What Happens Next?
03:30PM
Myth Defying With Dr. Holly
04:30PM
Nirmala's Spice World
06:00PM
Peggy K's Kitchen Cures
06:30PM
Fit Famous & Fabulous
08:00PM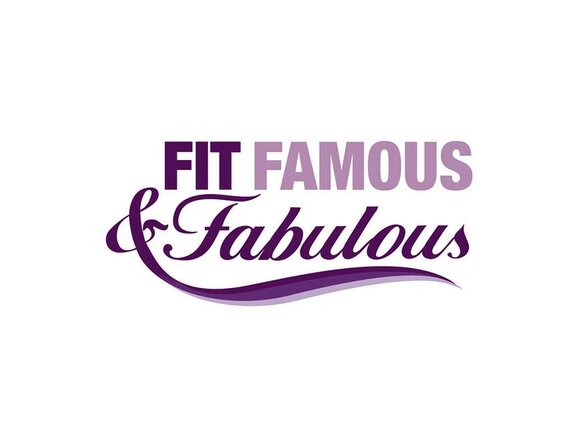 Fit Famous & Fabulous
08:30PM